DIPLOMA IN HOTEL MANAGEMENT & CATERING TECHNOLOGY (DHMCT)
3 Year Diploma in Hotel Management & Catering Technology (DHMCT), Affiliated to Board of Technical Education, Lucknow U.P. and Approved by AICTE. New Delhi.
(Applied for NBA accreditation)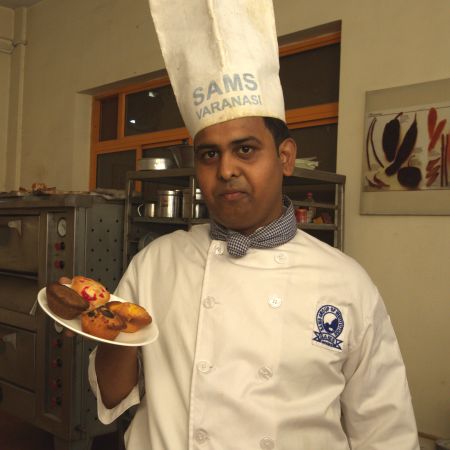 1st Year
Foundation course
Application of Computers
Basic Nutrition & Principle of Food Science
Hotel Engineering
Basic Accountancy
Communication skills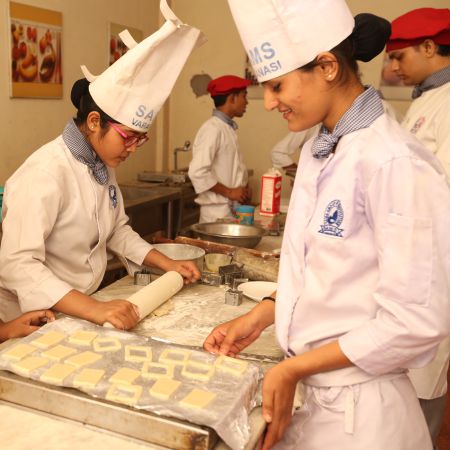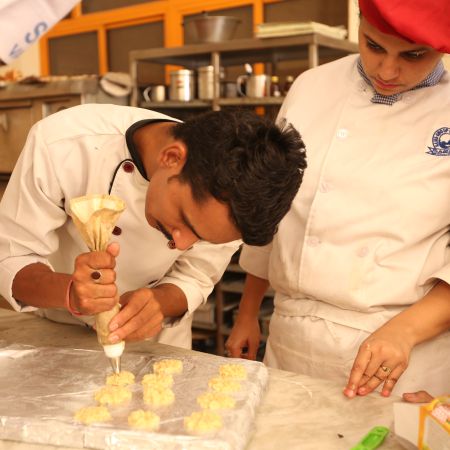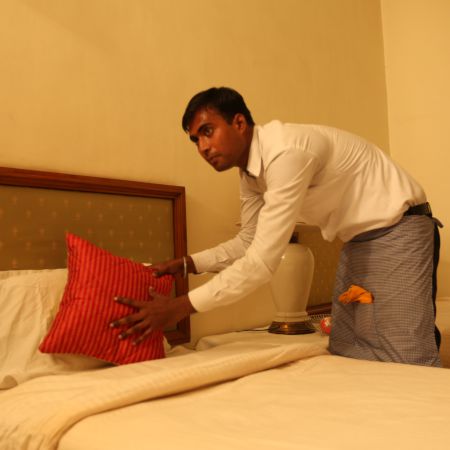 2nd Year
Food Production Operation
Food & Beverage Service Operation
Front Office Operation
Accommodation Operation
Food & Beverage Controls
Hotel Accounting
Food Safety & Quality
Management in Tourism
Communication skills in English
Human Resource Management
Industrial Training (22 weeks)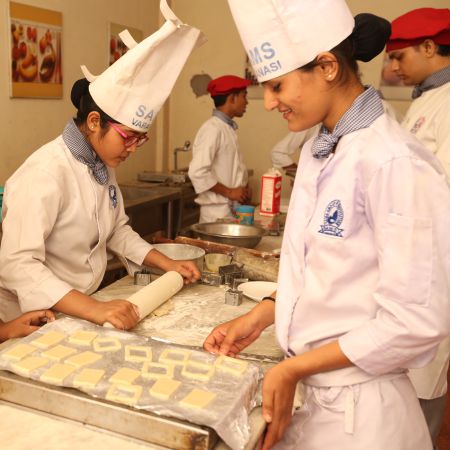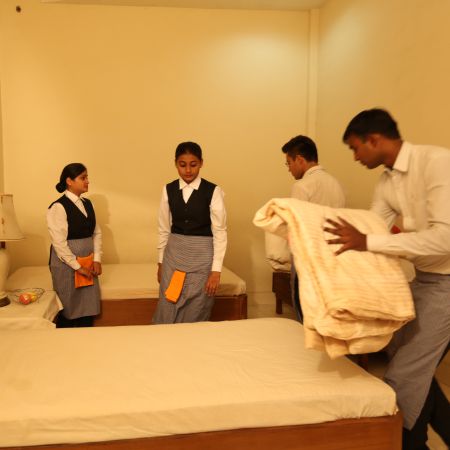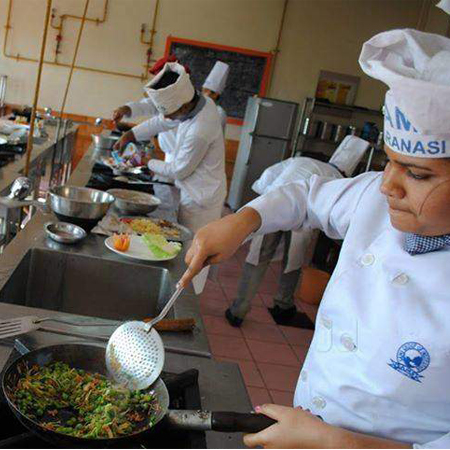 3rd Year
Advance Food Production Operation
Advance Food & Beverages Service Operation
Front Office Management
Accommodation Management
Food & Beverages Management
Facility Planning
Financial Management
Strategic Management
Tourism Marketing
Environment Education & Management
Research Project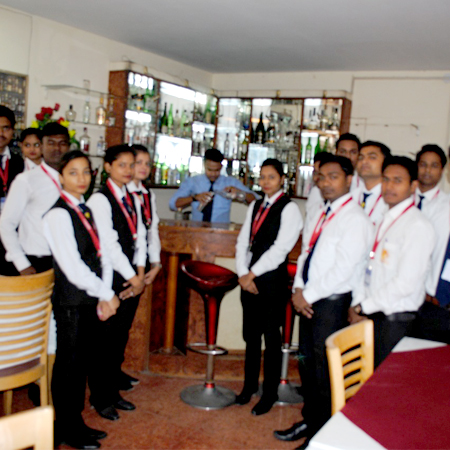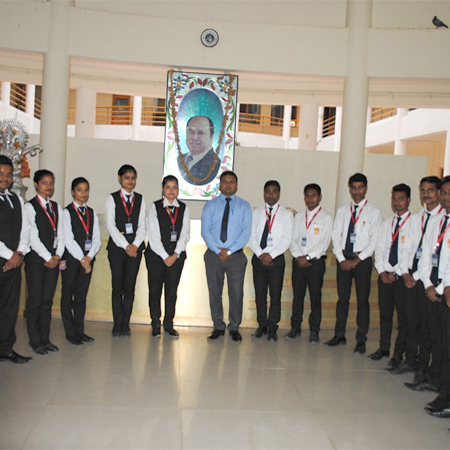 Programme Objective
We, at SAMS, believe that defining objectives clearly and purposefully is the first step towards fulfilling those objectives. Focus, concentration, and commitment are the key elements that enable us to single-mindedly prepare managers for the hospitality industry and corporate sector to place them effectively. Below is a brief outline of our key objectives. We know that the success of our students is our success.
To prepare dynamic managers equipped with the understanding of the cross dimensions of the industry. In addition, to equip those managers with skills for handling businesses across the globe.
To impart highly innovative and need-based management and computer education to young boys and girls, along with educating them on the use of various applications relevant to the hotel industry.
To respond to the growing needs of students belonging to the lower and middle economic strata.
To provide industrial training to students for a minimum period of six months in various star hotels.
To provide students a thorough technical knowledge of front office management and accommodation operations.
To provide students with total expertise and understanding of the food preparation, costing and their controls and food and beverage services operations.
To highlight and educate students about the elements of marketing with special reference to the industry.
To provide students with a working knowledge of nutrition and food science.
To provide students with an understanding and awareness of the nature of jobs in this industry.
To teach students about the principles of management and management practices related to the industry.
To provide an introduction to the French language, which has adequate relevance to hotel industry.
To establish meaningful relation with reputed hospitality and business sector organization of the country, with a view to provide students with adequate exposure and experience.
Eligibility : Minimum qualification for securing admission to degree/diploma level programmes is 10+2, passed or appearing in any stream from a recognized board. However, candidate studying in B.A., B.Com and B.Sc. may also apply for admission.